One of the most beautiful and strictly protected native orchids of europe: the "lady's-slipper orchid" (Cypripedium calceolus).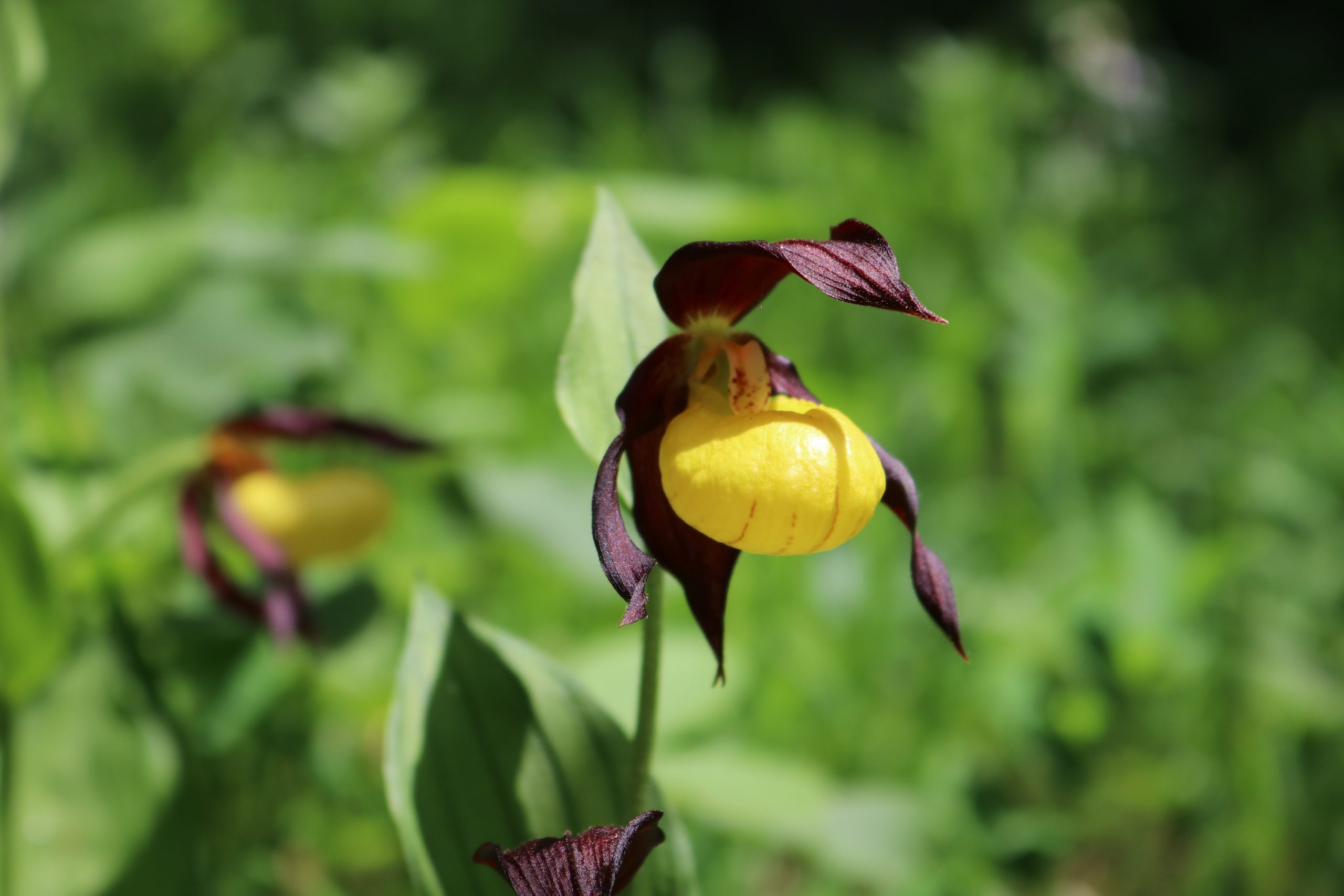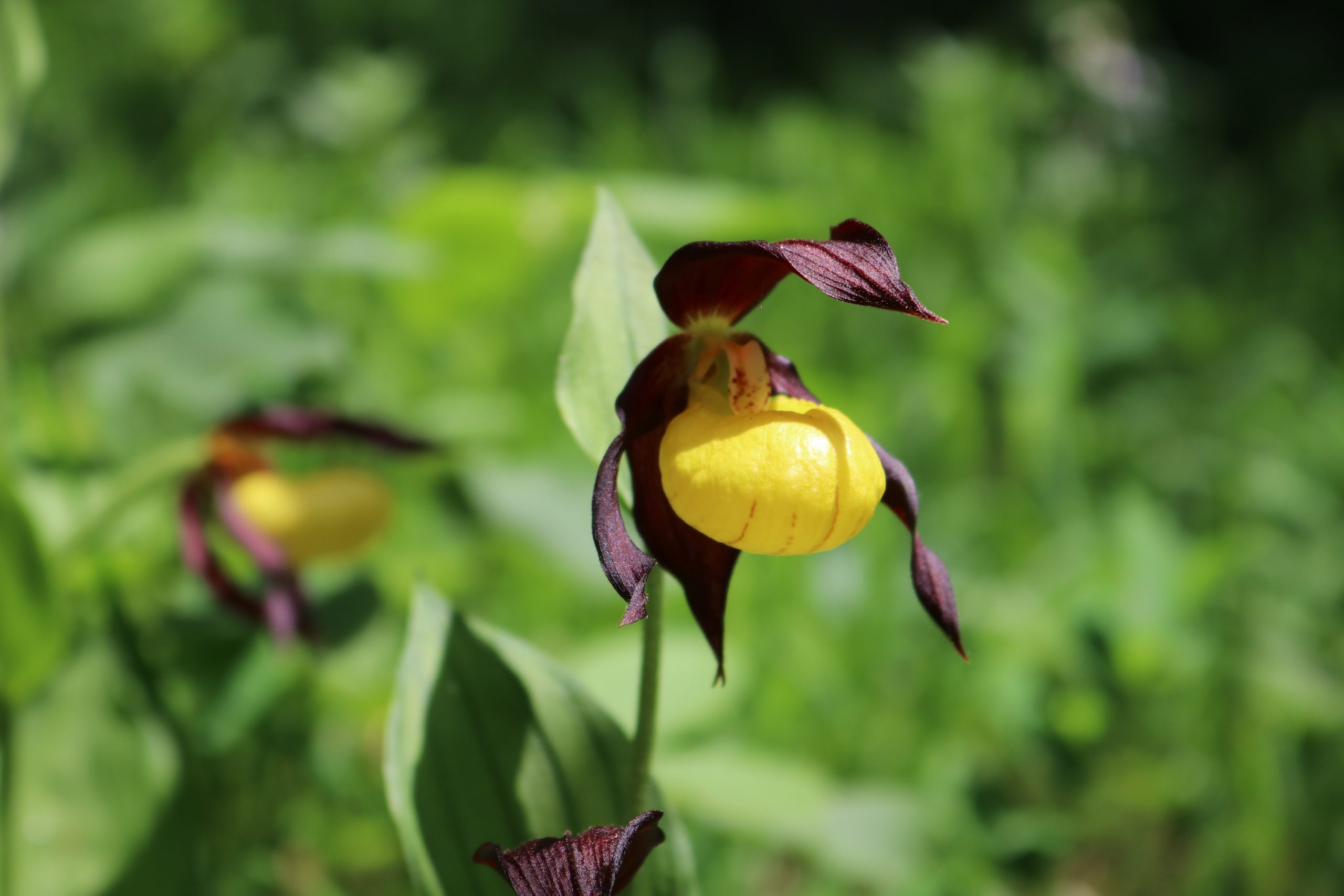 Occurrence and distribution: The lady's-slipper orchid only grows in sparse, herb-rich deciduous and coniferous forests. The plant also requires a very special microclimate and soil conditions. In many places this native orchid is unfortunately already considered extinct. However, the specifics of the microclimate have not yet been fully explored. Therefore, attempts at re-breeding have failed so far. Digging up plants should also be refrained from, because these orchids do not tolerate the change to the garden climate. Therefore, they would not continue to grow in the garden for very long. However, more undemanding hybrids can be bought in garden stores!
Plant description
Growth habit, leaves & stems: The herbaceous plant reaches a growth height of 15 to 60 cm. The leaves are ovate to oblong-lanceolate in shape and reach up to 13 cm in length. They completely enclose the stem. Three to five leaves are formed per stem. The flowers grow on the ends of the slightly curved, hairy stems. One to two (in rare cases three to four) flowers can form per stem.
Flowers: The flowers have chocolate brown or purple colored perigone leaves with a bright yellow shoe-shaped lip. In them two stamens are developed. These orchids have a very limited small window of about 2 to 3 weeks of bloom per flowering period. They bloom only in the months of May and June.
Poisonousness of the plant
Poisonousness of the plant: All parts of the plant are slightly poisonous, like any other orchid species. Special care should be taken, especially with small children and pets. It may also cause mild skin irritation for some people. 
Endangerment of the plant
Endangerment of the plant: On the Red List of Germany, the plant is already classified as endangered. It is already under the protection of the Bundesartenschutzverordnung, the special protection of the EU (Fauna-Flora-Habitat Directive) & the Washington Convention on International Trade in Endangered Species (CITES). They should not be dug up or picked off under any circumstances.
Distribution codes: A, AV, M1, M2, (F), K